Light plays a very important role in all our projects. With the right light in the right place, we highlight and clarify architecture and interior design, emphasising features and enhancing colours, materials, gloss and texture. We use light to help create environments in which to work and feel comfortable.
Health
We are affected by light; biologically, physiologically and emotionally. Lighting design is about creating a good lighting environment from all these aspects. The right light prevents tired eyes, headaches, stress and also affects our sleep at night.
Security
We feel safe when we can sense our surroundings and what is happening around us. In a safe environment there is both shade and light in variety. Safety is not the most light but the right light.
Economy
We can save as much as 80% of energy through good lighting design. It's just a matter of thinking. Where do we need the light? At what time do we need it? Does it always have to be on full? With smart planning, we save energy and costs.
Experience
A carefully designed lighting environment is something we all feel, without perhaps being able to put our finger on what makes it so. It may be an unexpected (coloured) light that highlights a detail. Or a conversation that comes out so well in that particular room. A light installation that awakens the senses. Like a rainbow or fireworks.
Environment
We try to reuse good luminaires. We rehang them, reposition them, give them new life through new context. We make control schedules that limit the time the light is on and shining. We work with manufacturers who have a circular mindset.
In our work, reuse means taking functional luminaires and giving them new life by repositioning them and giving them a new context. More and more suppliers are also offering to take back luminaires and rebuild and refurbish them for new projects. In Kista mall, we were entrusted to redesign their food court. To achieve a warmer and more homely feel, we reused the luminaires, but turned down the uplighting. We positioned fixtures so that points of light ended up on tables and plants instead of anywhere else. With care, we created a whole new environment with existing fixtures by using them in a smart way.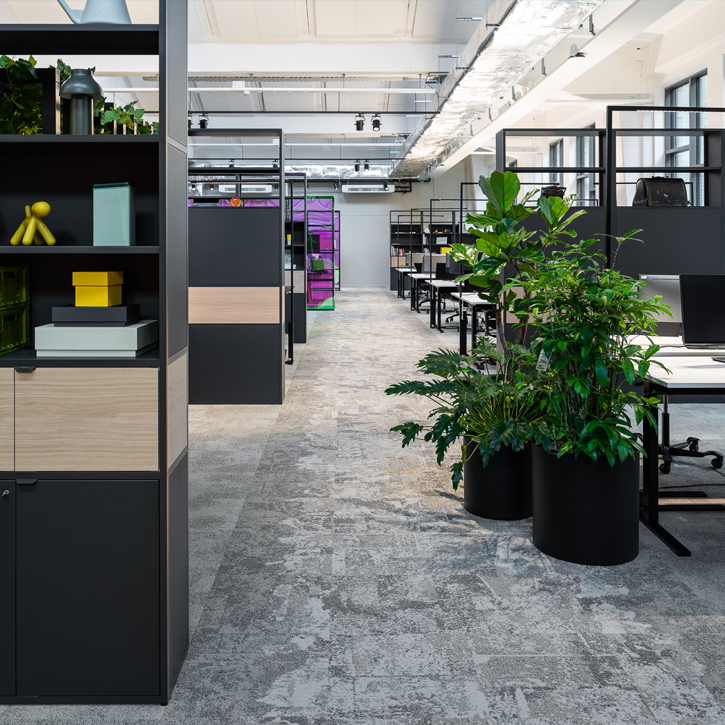 Office
Focusing on the individual and our diverse needs, we create today's workplaces. A varied lighting environment affects us more than we think. The right light supports our activities, influences our well-being and creates the conditions for meeting and socialising.
Project: Reitan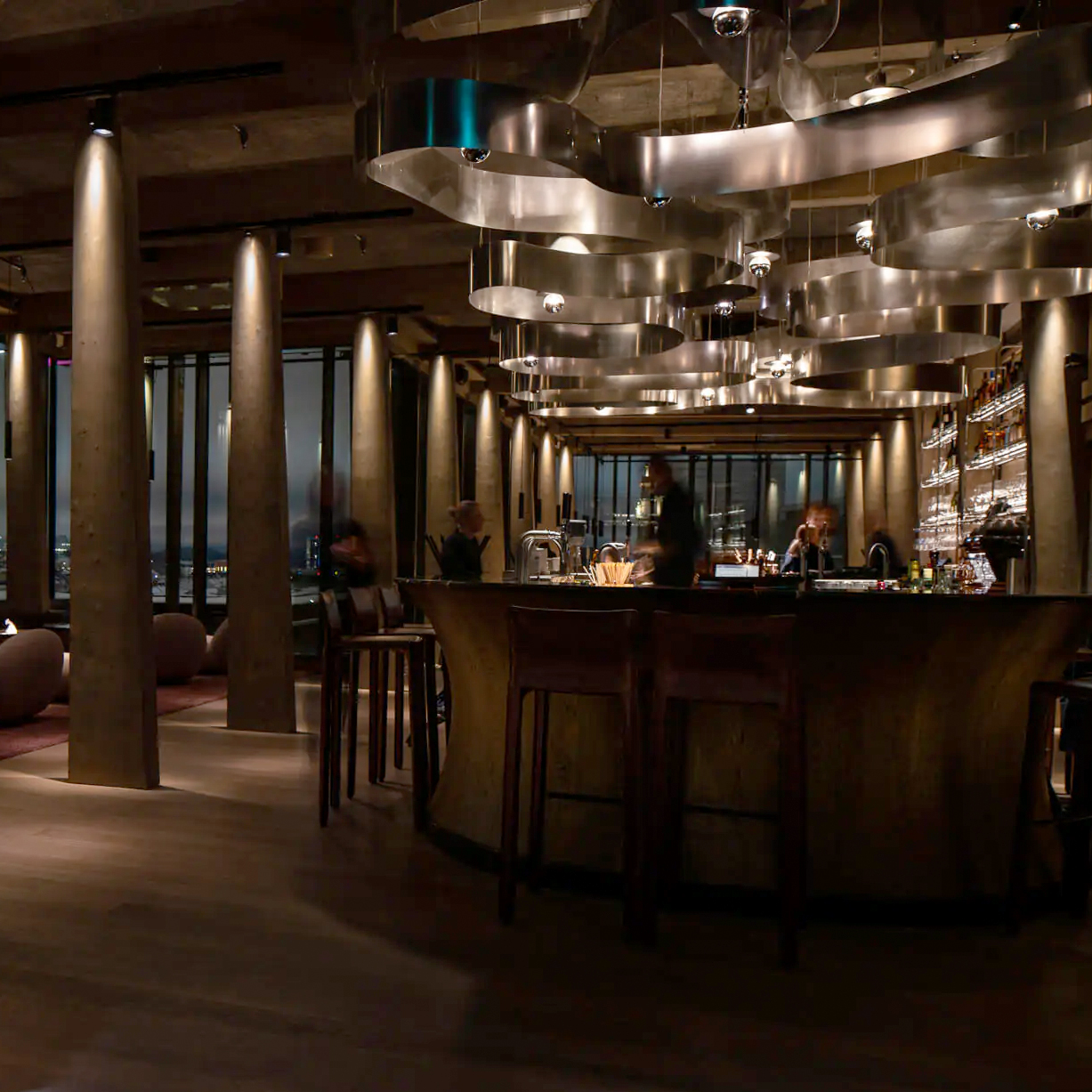 Restaurant
The mood is set by lighting and decor. We often choose a warm temperature for the food, focus the light on the table and try to have a soft light on the guests. The bar can often be given a little extra lift with design.
Project: Spesso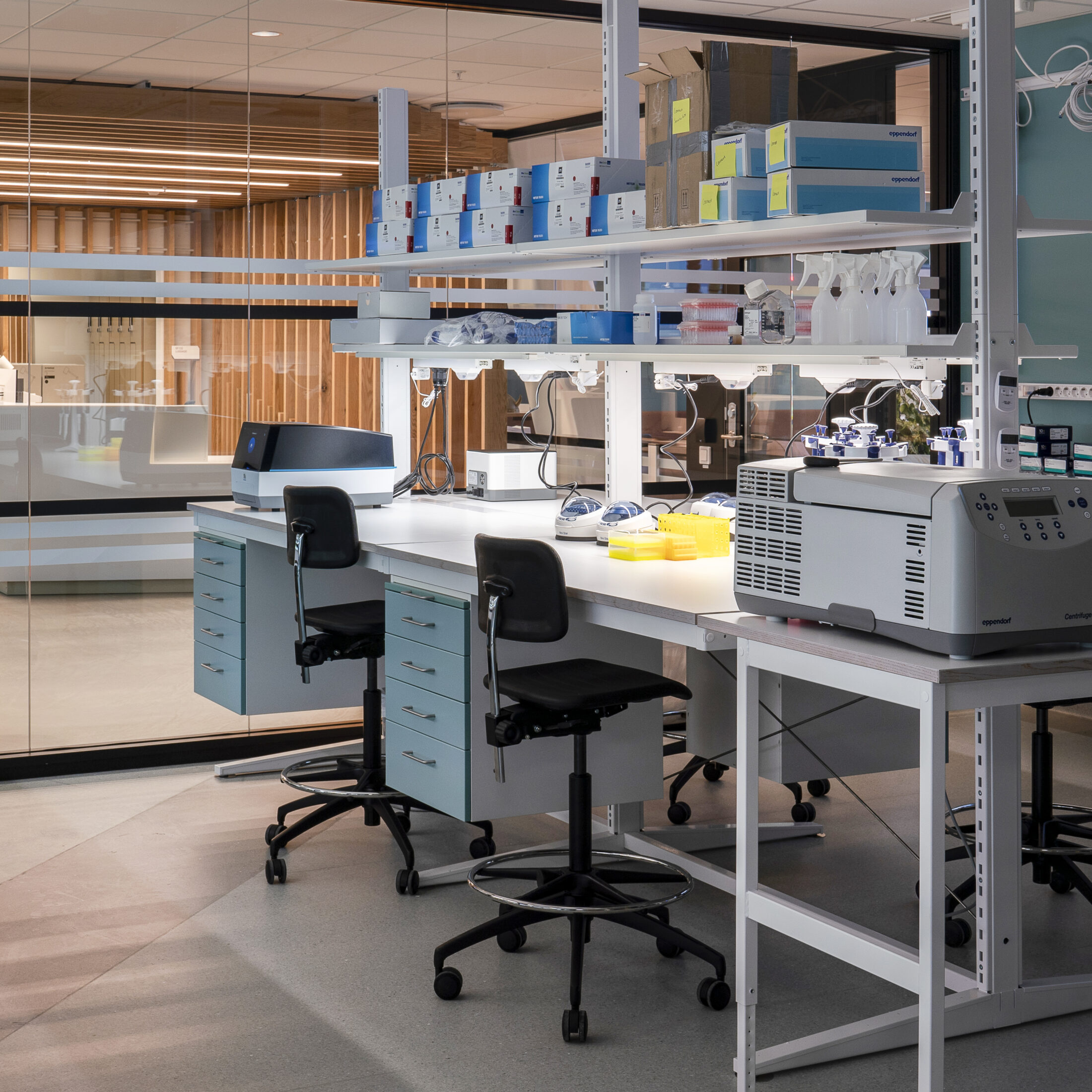 Lab & Industry
In lab environments, light quality and colour rendition are crucial to getting the job done. Liquids and the like need to be analysed with accuracy. Uniform lighting helps to avoid accidents and mishaps.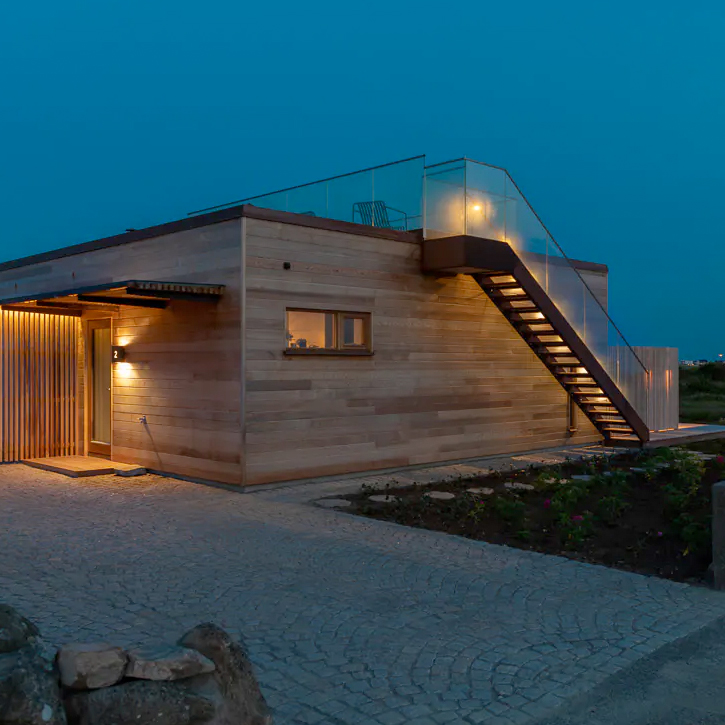 Housing
"Lighting is difficult" we often hear. You have to live in the house. Where do I need the light? How do I want to control the lighting? It's good to think about many light sources at varying levels. Hidden LED strips can be a way to create a cared-for environment without visible luminaires.
Project: Galtås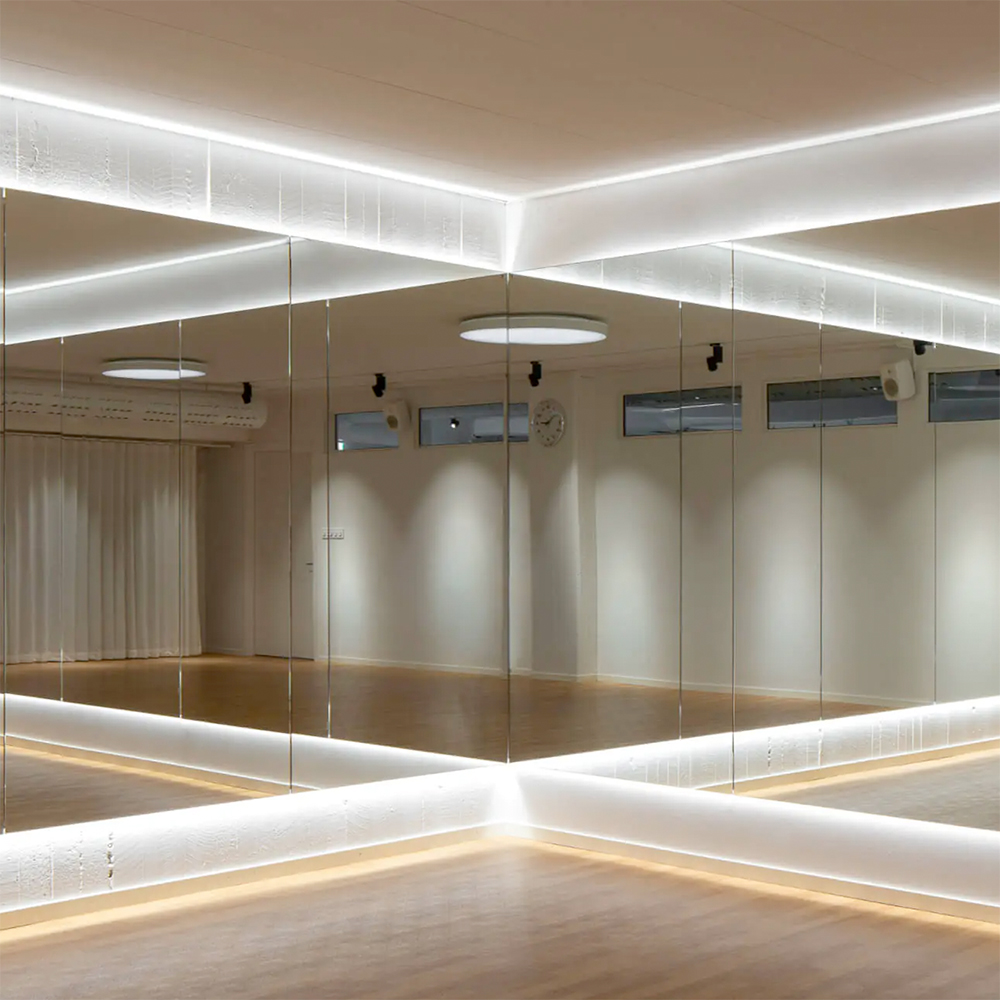 Gym
When we illuminate the gym and spa, we want to give the user a complete experience. From the training room, to the sauna, to the changing room. Different light intensities for active training, for yoga and for relaxation.
Project: Nature & Culture